Hinzufügen, um zu vergleichen
vom Vergleich entfernen
Marke
:
Das allgemeine Markenzeichen eines Herstellers. Ein Hersteller kann mehrere Markennamen haben. Einige Hersteller lizenzieren ihre Markennamen an andere Hersteller.
Lenovo
Produktfamilie
:
The product family is a generic trademark of a brand to indicate a very wide range of products, that can encompass multiple categories. We include product family in the Icecat product title.
ThinkCentre
Produktserie
:
Product series is a brand's indication, often indicated by round numbers like 3000, that identifies a group of products within one category that are technically very similar. We don't include product serie in the Icecat product title on a product data-sheet to avoid confusion.
Edge
Produktname
:
Der Produktname dient der Identifikation mit der Marke eines Produkts, meist der Modellname, jedoch ist dieser nicht immer einzigartig, da ebenso Produktvarianten darunter einbegriffen sein könnten. Der Produktname ist ein wichtiger Teil des Icecat Produkttitels auf einem Produktdatenblatt.
Edge 72
Artikel-Code
:
Der einzigartige Produktidentifizierer einer Marke. Mehrere Produktnummern können zu einem Hauptprodukt-Datenblatt gemappt werden, falls die Spezifikationen identisch sind. Wir ändern die falschen Artikelnummern und logistischen Varianten in die korrekte Herstellerartikelnummer ab.
RCFBAUK
Kategorie
:
Personal Computers, oder kurz PCs, sind Computer für den persönlichen Gebrauch. Sie haben immer die folgenden Komponenten:\
- Einen Prozessor (CPU), dies ist das Herz des Computers, in welchem die Datenverarbeitung stattfindet.\
- Speicher (RAM), dies ist ein sehr schneller Speicher, in welchem temporäre Daten gespeichert werden, bevor sie vom Prozessor verarbeitet und gespeichert werden.\
- Motherboard, dies ist die Komponente, die die verschiedenen Teile des Computers verbindet. Oft verfügt es über einige integrierte Komponenten, wie eine Soundkarte, damit Ihr Computer Klängen abspielen kann oder eine Netzwerk-Karte, um Ihren Computer mit einem Netzwerk zu verbinden.\
- Video Board, dies ist der Teil Ihres Computers, der verantwortlich für die Grafikbearbeitung ist. Micro ATX Motherboards haben häufig ein integriertes Video-Board. Diese integrierten Video-Boards sind in der Regel nicht sehr gut für Spiele geeignet, sind aber gut genug für Filme.\
- Hard Disk, dies ist der langfristige Speicher Ihres Co
PCs/Workstations
Datenblatt Qualität:
Erstellt/standardisiert von Icecat
Produktdatenblätter könnnen verschiedene Qualitätsstufen haben:
Nur Logistikdaten wurden importiert:
Wir haben nur Grunddaten vom Hersteller, ein Datenblatt wurde noch nicht von einem Editor erstellt.
Erstellt von Lenovo:
Ein Datenblatt wurde von einer offiziellen Quelle eines Herstellers importiert. Das Datenblatt wurde jedoch noch nicht von einem Icecat-Editor standardisiert.
Erstellt/standardisiert von Icecat:
Das Datenblatt wurde von einem Icecat-Editor erstellt oder standardisiert
In Icecat seit:
16 Sep 2012
Das Datum, an dem Icecat zum ersten Mal bemerkt hat, dass das Produkt in einer Preisliste eines Channel-Partners erschienen ist.
Info geändert am:
01 Okt 2016 22:12:42
Datum der letzten Aktualisierung des Datenblattes in Icecat.

Produkt Anzeige:
15010
Diese Statistik basiert auf 61836 durch den Gebrauch von E-Commerce Seiten (E-Shops, Distributoren, Vergleichsseiten, E-Commerce ASPs, Einkaufssystemen etc) und das Herunterladen dieses Icecat Datenblattes seit 16-09-12 Nur Sponsoren sind in der kostenlosen Open Icecat Distribution eingeschlossen, genutzt durch 60195 freie Open Icecat User.
Kurze zusammenfassende Beschreibung Lenovo ThinkCentre Edge 72
:
Diese kurze Zusammenfassung des Lenovo ThinkCentre Edge 72 Datenblatts wird automatisch generiert und verwendet den Produkt-Titel und die ersten sechs Schlüssel-Spezifikationen.
Lenovo ThinkCentre Edge 72, G645, SFF, 64-bit, Festplatte, Intel® Pentium®, DVD Super Multi DL
Lange zusammenfassende Beschreibung Lenovo ThinkCentre Edge 72
:
Dies ist eine automatisch generierte lange Zusammenfassung von Lenovo ThinkCentre Edge 72 basierend auf den ersten drei Spezifikationen der ersten fünf Spezifikationsgruppen.
Lenovo Edge 72, ThinkCentre. Prozessor-Taktfrequenz: 2,9 GHz, Prozessorfamilie: Intel® Pentium®, Prozessor: G645. RAM-Speicher: 4 GB, Interner Speichertyp: DDR3-SDRAM, RAM-Speicher maximal: 16 GB. Gesamtspeicherkapazität: 500 GB, Speichermedien: Festplatte, Festplattenkapazität: 500 GB. Optisches Laufwerk - Typ: DVD Super Multi DL. On-board Grafik Modell: Intel® HD Graphics, On-Board Grafikadapter Basisfrequenz: 850 MHz, Maximale dynamische Frequenz der On-Board Grafikadapter: 1100 MHz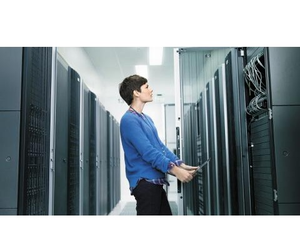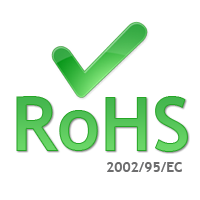 Das elektrische oder elektronische Produkt enthält wenig oder keine schädlichen Stoffe (RoHS). Jedes RoHS-konforme Produkt ist für das Vorhandensein von Blei (Pb), Cadmium (Cd), Quecksilber (Hg), sechswertiges Chrom (Cr-Hex), polybromierte Biphenyle (PBB) und polybromierte Diphenylether (PBDE) getestet. PBB und PBDE sind Flammschutzmittel, die in verschiedenen Kunststoffen verwendet werden. Für Cadmium und Chrom VI, muss es weniger als 0,01% der Substanz per Gewicht sein. Für Blei, PBB, PBDE darf es nicht mehr als 0,1% des Materials sein. Jede RoHS-konforme Komponente muss 100 ppm oder weniger Quecksilber enthalten und das Quecksilber darf nicht absichtlich der Komponente hinzugefügt worden sein.
Integrieren Sie das Datenblatt auf Ihre Seite.
This is a demo of a seamless insert of an Icecat LIVE product data-sheet in your website. Imagine that this responsive data-sheet is included in the product page of your webshop.
How to integrate Icecat LIVE JavaScript.
1
Prozessor-Taktfrequenz
*
Prozessorgeschwindigkeit in GHz. Die Taktfrequenz ist die fundamentale Rate von Umdrehungen pro Sekunde (gemessen in Hertz), die ein Computer benötigt, um seine grundlegendste Operation, wie zum Beispiel die Addition von 2 Zahlen, durchzuführen. Es gibt weitere Faktoren wie beispielsweise die interne Speicherkapazität, die die Reaktionszeit eines Computers beinflussen.
2,9 GHz
Prozessorfamilie
*
A family of processors is a group of processors produced by one company over a short period of time e.g. Intel Pentium processors.
Intel® Pentium®
Prozessor
*
The model number for the processor in a computer.
G645
Anzahl Prozessorkerne
*
The number of central processing units ('cores') in a processor. Some processors have 1 core, others have 2 (e.g. Intel Core Duo) or more (e.g. the Intel Xeon E7-2850 has 10 cores).
2
Prozessorsockel
Mechanical component(s) that provides mechanical and electrical connections between a microprocessor and a printed circuit board (PCB). This allows the processor to be replaced without soldering.
Socket H2 (LGA 1155)
System-Bus
A bus is a communication system that transfers data between components inside a computer, or between computers. The system bus rate is the speed at which data is transferred in this communication system.
5 GT/s
Anzahl installierter Prozessoren
*
Anzahl der Prozessoren und Unterstützung für Multi-Processing für dieses Produkt
1
Prozessor Lithografie
The process which is performed by the processor e.g. CPU (Central Processing Unit).
32 nm
Prozessorbetriebsmodi
Operating modes for the processors that place restrictions on the type and scope of operations for certain processes run by the CPU. This design allows the operating system to run with more privileges than application software.
64-Bit
Thermal Design Power (TDP)
65 W
Intel Pentium G600 series for Desktop
CPU-Multiplikator (Bus-/Kernverhältnis)
29
PCI-Express-Slots-Version
2.0
Maximaler interner Speicher, vom Prozessor unterstützt
32 GB
Konfliktloser-Prozessor
"Conflict free" means "DRC conflict free", which is defined by the U.S. Securities and Exchange Commission rules to mean products that do not contain conflict minerals (tin, tantalum, tungsten and/or gold) that directly or indirectly finance or benefit armed groups in the Democratic Republic of the Congo (DRC) or adjoining countries.
Speichertypen, vom Prozessor unterstützt
DDR3-SDRAM
Speichertaktraten, vom Prozessor unterstützt
1066 MHz
Durch den Prozessor (max) unterstützte Speicherbandbreite
17 GB/s
Speicherkanäle, vom Prozessor unterstützt
Dual
ECC vom Prozessor unterstützt
RAM-Speicher
*
A computer's memory which is directly accessible to the CPU.
4 GB
Interner Speichertyp
*
The type of internal memory such as RAM, GDDR5.
DDR3-SDRAM
RAM-Speicher maximal
*
The maximum internal memory which is available in the product.
16 GB
Speicherlayout
The slots and size of the memory for the CPU.
1 x 4 GB
Speichersteckplätze
Anzahl und Art der Speicher-Steckplätze; einschließlich Stecker und Speicher Modulbeschreibungen
2x DIMM
Speichertaktfrequenz
The frequency at which the memory (e.g. RAM) runs.
1600 MHz
Gesamtspeicherkapazität
*
The total amount of data that can be stored on the device.
500 GB
Integrierter Kartenleser
*
The device includes a card reader e.g. a card reader in the disk bay of a computer or thin client to permit log-on using smart/pin cards.
Speichermedien
*
Used for the storage of date e.g. HDD (hard disk drive), SSD (solid-state drive).
Festplatte
Anzahl der installierten Festplatten
The number of hard drives built into the device.
1
Festplattenkapazität
Die maximale Speicherkapazität der Festplatte in Gigabyte (1 GB = 1 Milliarde Bytes)
500 GB
Festplatten-Schnittstelle
The way that a hard disk drive (HDD) is connected to the rest of the computer through a 'bus' such as ATA or SCSI.
SATA
Festplatten-Drehzahl
Die Drehzahl der Festplatte in Umdrehungen pro Minute. Je schneller, desto besser.
7200 RPM
Optisches Laufwerk - Typ
*
An optical drive uses laser to read optical discs such as CDs, DVDs and Blu-Ray. Some types of optical drive are: CD ROM drive, CR-RW (CD writer) drive, DVD-ROM.
DVD Super Multi DL
Optische Laufwerke Menge
The number of optical drives e.g. CD players/writers, DVD players/writers.
1
On-board Grafik Modell
*
"Graphic adapter" is the hardware that produces images on a display. "On-board" means that the graphics adapter is intergrated inside the motherboard.
Intel HD Graphics
Maximale dynamische Frequenz der On-Board Grafikadapter
1100 MHz
Anzahl an unterstützen Displays (On-Board-Grafik)
The feature may not be available on all computing systems. Functionality, performance, and other benefits of this feature may vary depending on system configuration.
2
On-Board Grafikadapter Basisfrequenz
850 MHz
Vorinstalliertes Betriebssystem
*
Type of operating system on a device e.g. IOS on Apple devices, Android for mobile devices.
Windows 8 Pro
Betriebssystem Architektur
The way in which the operating system of a computer/smartphone (32-bit/64-bit) is set up.
64-Bit
Eingebauter Ethernet-Anschluss
*
An Ethernet LAN (Local Area Network) interface is present, for a wired conection via a cable.
Ethernet LAN Datentransferraten
The different speed levels of the Ethernet LAN connection.
10, 100, 1000 Mbit/s
Verkabelungstechnologie
Art der Kabeltechnik-Leistung; einschließlich des Glasfaser oder Kabel-Typs
10/100/1000Base-T(X)
WLAN
*
Popular technology that allows an electronic device to exchange data or connect to the internet wirelessly using radio waves.
Anschlüsse und Schnittstellen
Anzahl USB 2.0 Anschlüsse
*
USB 2.0-Ports haben eine Datentransferrate von 480 Mbps und sind rückwärtskompatibel mit USB 1.1-Ports. Sie können alle Arten von Peripheriegeräten an sie anschließen.
6
Anzahl VGA (D-Sub) Anschlüsse
*
Number of VGA (D-Sub) ports (connecting interfaces) in the device. The VGA (D-Sub) connector is a 15 pin connector between a computer and a monitor. It was first introduced in 1987 by IBM.
1
DVI Anschluss
*
Digital Visual Interface (DVI) is a video display interface to connect a video source to a display device, such as a computer monitor.
Anzahl Ethernet-LAN-Anschlüsse (RJ-45)
*
Number of Ethernet LAN (RJ-45) ports (connecting interfaces) in the device. Ethernet LAN (RJ-45) ports allow a computer to connect to the ethernet.
1
Mikrofon-Eingang
*
The socket where a microphone is connected to the device.
Kopfhörerausgänge
*
Number of sockets /ports where headphones are connected.
1
Gehäusetyp
*
Liste der verfügbaren Typen von Chassis und ihrer Erweiterbarkeit falls zutreffend. 1 Einheit (1U) ist 1,75 Zoll (4,45 cm).
SFF
Produktfarbe
*
The colour e.g. red, blue, green, black, white.
Schwarz
Anzahl der 3,5" Erweiterungseinschübe
A drive bay is a standard-area for adding hardware to a computer. Most drive bays are fixed to the inside of a case, but some can be removed. A 3.5" drive bay is for floppy disks.
1
Kabelsperre-Slot
Holes on the edge of devices through which a cable lock can be passed, so the device can be locked to a desk etc.
Kensington
Produkttyp
*
The sub-category of the product.
PC
Motherboard Chipsatz
The chipset connects the microprocessor to the rest of the motherboard.
Intel H61
Audio-System
System used to play music or speech.
HD
Intel® Smart Cache
Verbesserung der Reaktionsfähigkeit mit schnellem Datenzugriff\nMit Intel® Smart Cache auf dem Intel® Core™ i5 Prozessor wird der gemeinsame Cache für jeden Prozessorkern anhand der Arbeitsbelastung dynamisch zugewiesen. Diese effiziente, Dual-Core-optimierte Implementierung erhöht die Wahrscheinlichkeit, dass jeder Kern auf die Daten aus dem schnellen Cache zugreifen kann, welches deutlich die Latenzphase, der häufig verwendeten Daten reduziert und die Leistung verbessert.
Intel® Enhanced Halt State
Intel® Demand Based Switching
Intel® Clear Video Technology für Mobile Internet Devices (Intel® CVT for MID)
Intel® Fast Memory Access
Intel® Virtualization Technologie (VT-X)
Simplify Virtualization and Reduce Overheads\nIntel® Virtualization Technology (Intel® VT) helps make virtualization practical by eliminating performance overheads, reducing complexity, and improving security with hardware assistance. Virtualization allows multiple workloads to share a common set of resources so that a variety of workloads can co-locate while maintaining full isolation from each other.
Intel® Virtualisierungstechnik für direkte I/O (VT-d)
Simplify Virtualization and Reduce Overheads\nIntel® Virtualization Technology (Intel® VT) helps make virtualization practical by eliminating performance overheads, reducing complexity, and improving security with hardware assistance. Virtualization allows multiple workloads to share a common set of resources so that a variety of workloads can co-locate while maintaining full isolation from each other.
Unterstützte Befehlssätze
SSE4.1, SSE4.2
Intel® Flex Memory Access
Verbesserte Intel SpeedStep Technologie
Eingebettete Optionen verfügbar
Intel® Wireless-Display (Intel® WiDi)
Kabellos mit dem Fernseher verbinden\nMit ein paar Klicks steigert Intel® Wireless Display Ihr Bildschirm-Potenzial, dank der kabellosen Kopplung von mobile Geräten und Laptops an TV-Bildschirme. Schauen Sie Filme mit der Familie und sehen Sie sich persönliche Erlebnisse an, während Sie den kleinen Bildschirm Ihres Geräts in eine überlegene, gemeinsam nutzbare Erfahrung verwandeln.
Intel® vPro™ -Technik
Spitzentechnologie für die Sicherheit an einem kabellosen Arbeitsplatz\nDie Fähigkeiten von Intel® vPro™ Technologie helfen IT-Führungskräften, Clouds und virtuellen Umgebungen sich vor Rootkits und Malware-Bedrohungen zu schützen, während diese gleichzeitig sicherstellen, dass Ihr Unternehmen den Anforderungen der Arbeitskräfte entsprechen kann. Die Hardware-basierten Funktionen unterstützen die zentrale Bildverwaltung, den Sicherheits-Netzwerkspeicher und band-externen Schutz.
Intel® Dual Display Capable Technology
Intel® Rapid-Storage-Technik
Thermal-Überwachungstechnologien
Intel® AES New Instructions (Intel® AES-NI)
Zusätzliche Sicherheit mit einer schnelleren Daten-Verschlüsselung\nDie Intel® Advanced Encryption Standard New Instructions (Intel® AES-NI) ermöglichen eine schnelle und sichere Datenverschlüsselung und Entschlüsselung für eine bessere Leistung und weniger Risiko durch Zeit- und Cache-basierte Angriffe als tabellenbasierte Software-Implementierungen. Intel AES-NI unterstützt Verwendungen wie Standard-Schlüssellängen, Standard-Betriebsmodi und sogar einige nicht standardmäßige oder zukünftige Varianten.
Intel® Trusted-Execution-Technik
Intel® VT-x mit Extended Page Tables (EPT)
Intel® Clear Video Technologie
InTru™-3D-Technik
Add a new dimension to your viewing experience. Now you can play games and watch your favorite 3D movies with Blu-ray Stereo 3D playback using passive or active shutter 3D glasses. InTru™ 3D technology by Intel in association with Dreamworks delivers it all in 1080p full high-definition resolution on your TV over HDMI 1.4.
Intel® Insider™
Experience a whole new level of premium HD entertainment with Intel® Insider™—available exclusively with 5th generation Intel® Core™ processors.
Intel® Clear Video HD Technology für (Intel® CVT HD)
Sehen Sie die Welt lebhafter\nIntel® Clear Video HD Technologie bietet klarere, schärfere, natürlichere und präzisere Bilder mit lebhafteren Farben. Sehen Sie Bilder, wie sie auf den Geräten mit Intel® Core™ Prozessoren und Intel® Graphics Technology gesehen werden sollen.
Intel® Turbo-Boost-Technologie
Höhere Leistung, wenn Sie es am meisten benötigen\nIntel® Turbo-Boost-Technologie 2.0 beschleunigt die Prozessor- und Grafikleistung durch die Erhöhung der Betriebsfrequenz, wenn unter Spezifikationsgrenzen gearbeitet wird. Die maximale Frequenz variiert je nach Arbeitslast, Hardware, Software und Konfiguration des gesamten Systems.
Intel® Hyper-Threading-Technik (Intel® HT Technology)
Realistische Bilder mit integrierten Grafikfunktionen \nGenießen Sie eine erstaunlich glatte Grafik, die Sie auf Ihrem Ultrabook™, Laptop oder Desktop mit der visuellen Technologie auf dem Intel® Core™ Prozessor erleben werden. Integrierte Grafikfunktionen ermöglichen schärfere Bilder, gesättigtere Farben und lebensechteres Audios, so können Sie mit Intel® Iris™ oder Intel® HD-Graphics Filme in hoher Auflösung anschauen und den Bildschirm mit Intel® WiDi streamen.
Intel® Quick-Sync-Video-Technik
Videos erstellen, bearbeiten und in Sekunden teilen\nIntel® Quick Sync Video nutzt die entsprechenden Medien-Verarbeitungsmöglichkeiten von Intel® Graphics Technology, um Video-Codierungsaufgaben – wie das Erstellen von DVDs oder Blu-Ray-CDs, das Schaffen und Bearbeiten von 3D-Videos, die Umwandlung von 2D-Videodateien in 3D und das Konvertieren von Videos für tragbare Media-Player und Webseiten sozialer Netzwerke – schneller und einfacher zu machen.
Intel® My-WiFi-Technik (Intel® MWT)
Intel® My WiFi Technology (Intel® MWT) uses an extensible software architecture that allows the operating system to think the notebook has two Wi-Fi radios performing similar, but different, functions. Each virtual Wi-Fi radio is assigned a TCP/IP stack.
Intel® Anti-Theft Technologie (Intel® AT)
Disable access to missing laptops\nGiving users access to corporate data and application through remote laptops boosts productivity, but it can also leave IT vulnerable to hackers and misplaced laptops. Intel® Anti-Theft Technology is built into the laptop hardware, helping IT administrators outwit thieves, even when they attempt to reimage the OS, change the boot order, or install a new hard drive. When laptops with Intel® Anti-Theft Technology (Intel® AT) become lost or stolen, they can be remotely disabled. If the laptop is recovered, it can be quickly reactivated to normal operation.
Stromversorgung
*
The way in which the product is powered e.g. rechargeable battery, mains electricity connected via a plug and cable.
180 W
Breite
*
The measurement or extent of something from side to side.
97 mm
Tiefe
*
The distance from the front to the back of something.
368,1 mm
Gewicht
*
Gewicht der Ware ohne Verpackung (Nettogewicht). Wenn möglich, wird das Nettogewicht inklusive Standard-Zubehör und Lieferungen angegeben. Bitte beachten Sie, dass Hersteller manchmal eine zu kommerziellen Auslegung des Produktgewichts angeben, ohne das Gewicht von Accessoires und / oder Zubehör miteinzurechnen.
6,5 kg
RoHS-Kompatibel
The Restriction of Hazardous Substances (RoHS) Directive aims to restrict certain dangerous substances commonly used in electrical and electronic equipment. Any RoHS compliant product is tested for the presence of Lead (Pb), Cadmium (Cd), Mercury (Hg), Hexavalent chromium (Hex-Cr), Polybrominated biphenyls (PBB), and Polybrominated diphenyl ethers (PBDE). PBB and PBDE are flame retardants used in several plastics. For Cadmium and Hexavalent chromium, there must be less than 0.01% of the substance by weight at raw homogeneous materials level. For Lead, PBB, and PBDE, there must be no more than 0.1% of the material, when calculated by weight at raw homogeneous materials. Any RoHS compliant component must have 100 ppm or less of mercury and the mercury must not have been intentionally added to the component. In the EU, some military and medical equipment are exempt from RoHS compliance.
Anzeige enthalten
*
This product includes a display.
Konformität mit Industriestandards
Liste der Eigenschaften, die Methoden der Übereinsteimmung mit Industrie-definierten Standards für das Produkt beschreiben.
IEEE 802.3, IEEE 802.3u, IEEE 802.3ab
Kühlung
The method used to cool the device or to cool the air around the device.
Aktiv
Eingebaute Grafikadapter
Graphics hardware which is built into the motherboard or CPU, as opposed to a separate graphics adapter (video card).